ZENdexSM Portfolios
Worry less | Enjoy more
We invite you to call us to discuss how this data informs our strategy and how a ZENdex Portfolio could be a powerful addition to your overall investment mix. We weigh the data below heavily when developing our portfolio strategy, in which we aim to maximize the relationship between performance and protection while minimizing taxation.
ULTRA-CONSERVATIVE  |  BOND REPLACEMENT  |  GROWTH  |  MANAGED OPTIONS
S&P 500 RELATIVE TO ITS ALL-TIME HIGH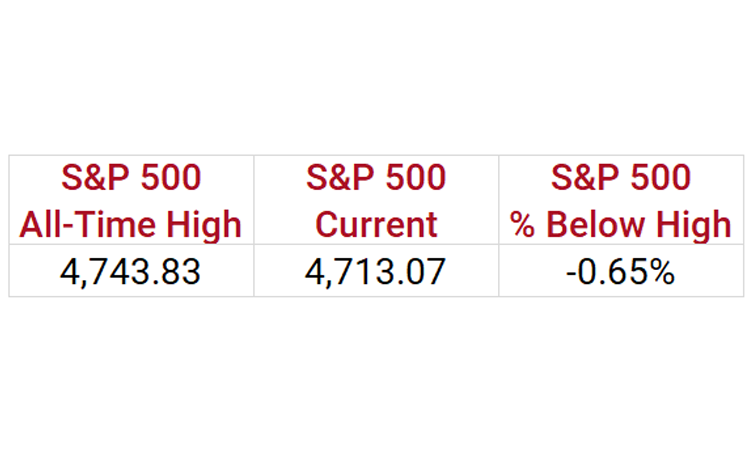 It's better to buy low. That's why we monitor the S&P 500 to see how far it is below its all-time high.
Historically, the further the S&P 500 has fallen from its all-time highs, the more attractive it has become for long-term equity investors.
Stock market declines can represent meaningful opportunities for a ZENdex portfolio.
If you feel like such opportunities often go uncaptured, let us help you capture the economic value inherent in volatility.
S&P 500 RELATIVE TO ITS MOVING AVERAGES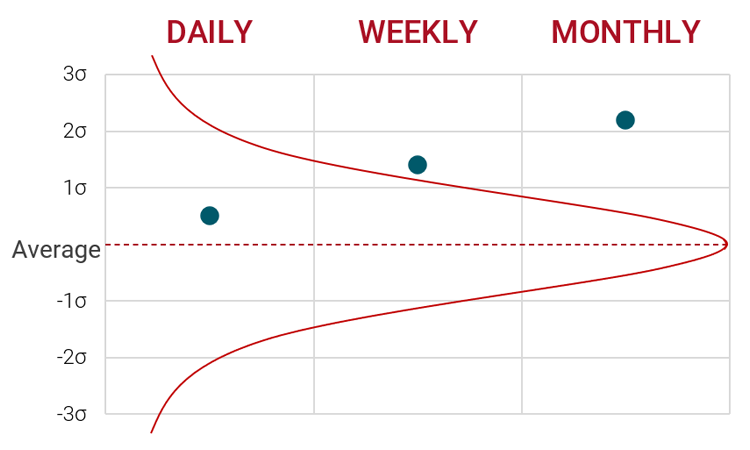 The S&P 500 is above its daily, weekly and monthly averages1. The S&P 500 is above its daily, weekly and monthly averages1. A return to its monthly average from the current price would require a 29% decline.
A ZENdex portfolio may help better position you in the likely event that the market returns to its average.
TREASURY YIELD CURVE VS CONSUMER PRICE INDEX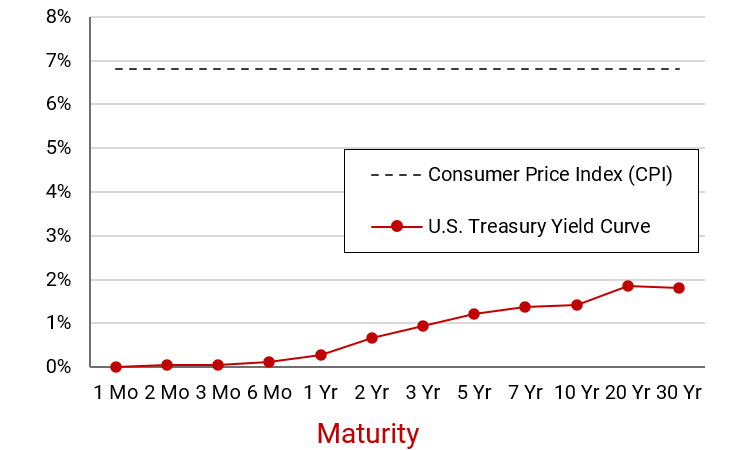 Risk-free rates of return2 are much lower than the rate of inflation.3 The real rate of return is therefore negative across the entire yield curve. This renders fixed income unattractive as an asset class in our view for money that is seeking a return.
A ZENdex portfolio can address the prevailing problems associated with fixed income.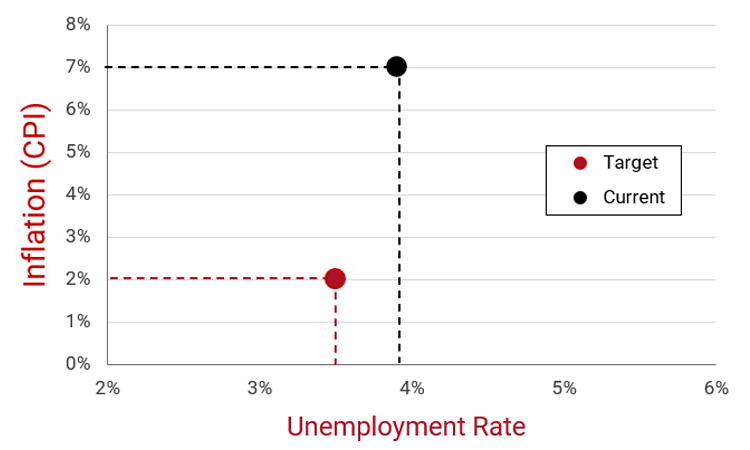 Inflation4 is still running hot. Now the Fed is poised to raise short-term interest rates and shrink its balance sheet – both are actions that "tap the brakes" on economic growth. 
Persistently elevated inflation combined with a reduction in Fed support could increase market volatility.
A ZENdex portfolio may better position you for this.
Subscribe to the Market Pulse Newsletter